Monoprice Thunderbolt 3 Dual HDMI 2.0 Output Adapter, 4K@60Hz
Monoprice Thunderbolt 3 Dual HDMI 2.0 Output Adapter, 4K@60Hz

The Monoprice Thunderbolt™ 3 Dual HDMI® Output Adapter lets you add two 4K@60Hz HDMI monitors to your Windows® or Mac® computer using a single Thunderbolt 3 port. It is compatible with all the features found in the HDMI 2.0 specification and supports HDCP™ 2.2. It delivers up to 40 Gbps of bandwidth and up to 15 watts of power.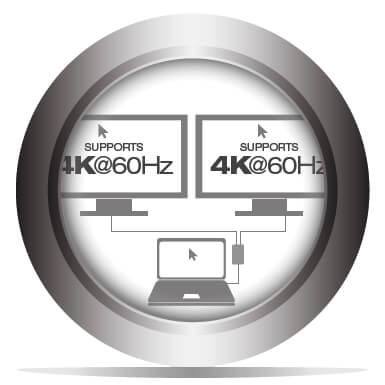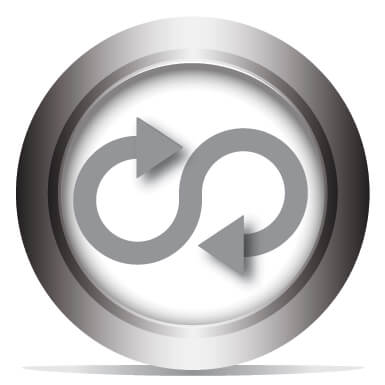 Dual 4K@60Hz: Connect two 4K@60Hz HDMI® displays to your Thunderbolt™ 3 equipped Mac® or Windows® PC or laptop. Experience uncompressed, vibrant, 4K@60Hz video and authentic audio supported by monitors with a HDMI 2.0 input for gaming, video streaming, or a multiple monitor desktop configuration.
Compatibility: The adapter is compatible with Thunderbolt™ 3 equipped Mac® and Windows® PCs and laptops.
Thunderbolt™ and Thunderbolt™ 3 are trademarks of Intel Corporation in the U.S. and/or other countries.
HDMI®, the HDMI Logo, and High-Definition Multimedia Interface are trademarks or registered trademarks of HDMI Licensing LLC in the United States and other countries.
Microsoft® and Windows® are either registered trademarks or trademarks of Microsoft Corporation in the United States and/or other countries.
Apple®, Mac®, and OS X® are trademarks of Apple Inc., registered in the U.S. and other countries.
HDCP™ is a trademark of Digital Content Protection LLC.
How long will it take for my order to arrive?
After the order has been placed, shipping takes about 3-4 business days.
As of 12/21/2020, we're experiencing temporary delays due to Brexit and government lockdowns. We cannot predict how long it will take to reopen fulfillment, so we are temporary extending our cancellation period. For more information visit COVID-19 Update.
What do I have to pay for shipping?
Free shipping for orders over £29.
What are the returns policy?
You can return your items to us within 14 days without giving a reason. We expect the items to be in their original condition upon return.
How does the return work?
If you do not like an article, you can return it to us within 14 days of delivery. Please contact us at uksupport@monoprice.com to receive a return label. Please print the return label, stick it on the carefully sealed package and hand it over to your local post office. Please keep the document with the tracking number carefully.