Monoprice Select Series USB-C DisplayPort Multiport Adapter
Monoprice Select Series USB-C DisplayPort Multiport Adapter

The versatility of the USB-C® port means that it can perform several functions, including video output and power input. But what if you need to use a second display for extended periods of time beyond what you can expect from your laptop's battery life? With the Select Series Multiport Adapter there is no need to choose between the two! This adapter allows you to connect an external DisplayPort® monitor to mirror your laptop's display or expand your system's desktop area, at resolutions up to 4K@30Hz. The USB 3.0 Type-A port allows you to charge and sync mobile devices or use external drives, with data transfer speeds up to 5Gbps. It also features a USB Type-C® port, which you can connect to your original USB-C charger, so you can charge the battery while simultaneously using a second display and syncing your phone!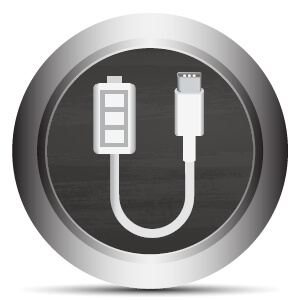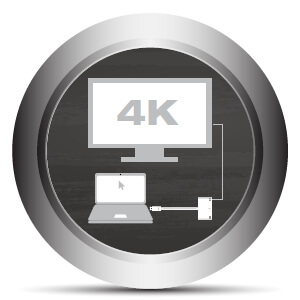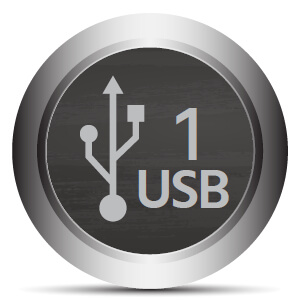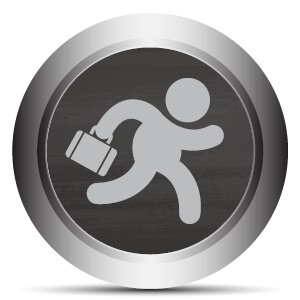 USB-C Power Port: The USB Type-C® charging port supports up to 60 watts (20V/3A) of power pass-through, allowing you to connect a compatible USB-C® charger and charge your laptop's battery, rather than draining it while using this adapter.
Expand Your View: Connect a DisplayPort® monitor at resolutions up to 4K@30Hz to mirror your laptop's display or to expand your system's desktop area.
USB 3.0 Connectivity: The USB 3.0 Type-A port allows you to connect SuperSpeed external peripherals, such as portable hard drives or flash drives, with transfer speeds up to 5Gbps. With 2.4 amps of charging power, it can charge even the most power hungry mobile devices.
Portable: Small and portable, you can easily slip this adapter into your laptop case and have it ready for use wherever and whenever the need arises.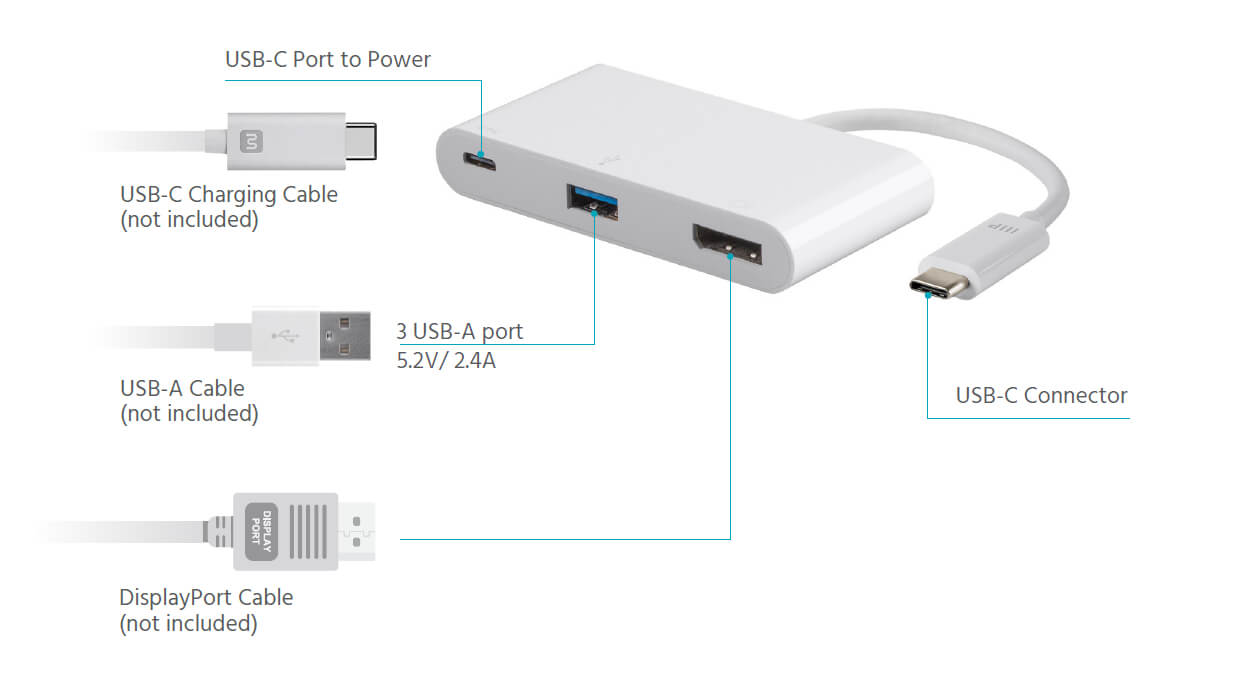 ---
Compatibilities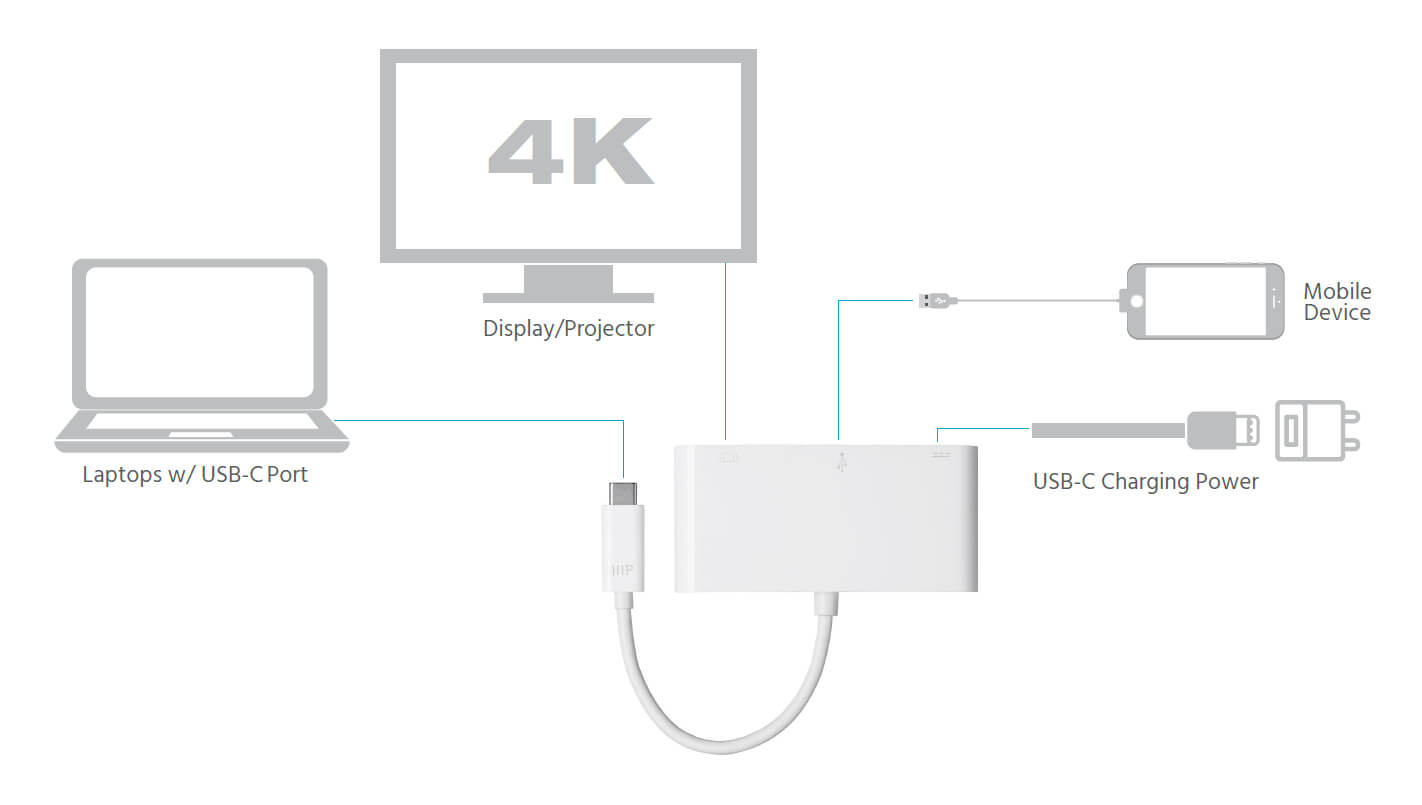 Compatible with USB-C® equipped laptops, such as the Apple MacBook® and Google Chromebook™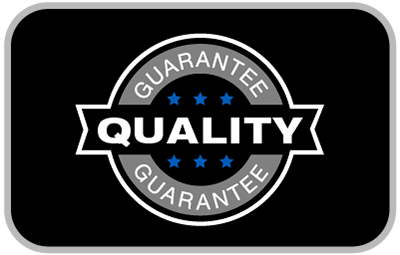 Quality at a Fair Price
Monoprice's rugged design and rigid quality control standards deliver high quality products at fair prices.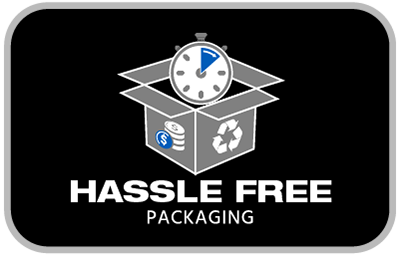 Hassle Free Packaging
Monoprice exists to bring simplicity, fairness, and confidence to technology choices. This product features recyclable packaging that is simple to open, cost effective, with minimal waste, and fully protective as it travels to you.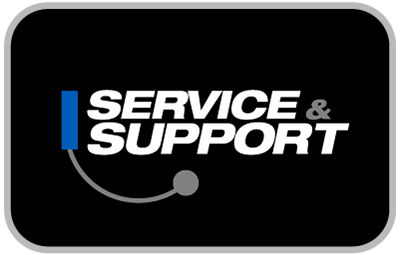 Service & Support
You're never on your own with Monoprice products! We have a full team of friendly and knowledgeable technicians available to answer your questions, both before and after the sale. Contact our technical support team for questions about our products, troubleshooting, or even suggestions for products to fit your particular needs. Not to be outdone, our friendly and helpful customer service team is here to make your ordering, delivery, and any possible returns a quick and painless operation, from start to finish!
How long will it take for my order to arrive?
After the order has been placed, shipping takes about 3-4 business days.
As of 12/21/2020, we're experiencing temporary delays due to Brexit and government lockdowns. We cannot predict how long it will take to reopen fulfillment, so we are temporary extending our cancellation period. For more information visit COVID-19 Update.
What do I have to pay for shipping?
Free shipping for orders over £29.
What are the returns policy?
You can return your items to us within 14 days without giving a reason. We expect the items to be in their original condition upon return.
How does the return work?
If you do not like an article, you can return it to us within 14 days of delivery. Please contact us at uksupport@monoprice.com to receive a return label. Please print the return label, stick it on the carefully sealed package and hand it over to your local post office. Please keep the document with the tracking number carefully.