MP Voxel 3D Printer Fully Enclosed Easy Wi-Fi Touch Screen 8GB On-Board Memory Polar Cloud Enabled by Monoprice
MP Voxel 3D Printer Fully Enclosed Easy Wi-Fi Touch Screen 8GB On-Board Memory Polar Cloud Enabled by Monoprice

The Voxel is a unique, easy to use, beginner-friendly 3D printer that brings 3D printing to the masses with its simple menu system displayed on a 2.8" color IPS touch screen. The assisted leveling system reduces calibration to a single tap on the touch screen and the print nozzle can be swapped out in seconds, without the need for tools of any kind. It features 8GB of internal memory for storing 3D models, a USB port for connecting a flash drive, a Wi-Fi® radio with a hotspot option for connecting your PC, and a built-in camera for monitoring print operations. Best of all, the printer comes fully assembled and includes sample 3D models and filament, allowing you to start printing within minutes of taking it out of the box.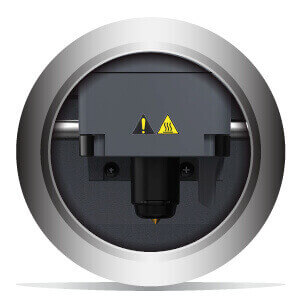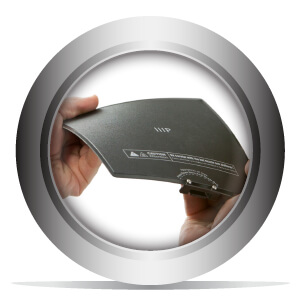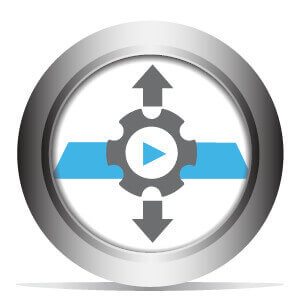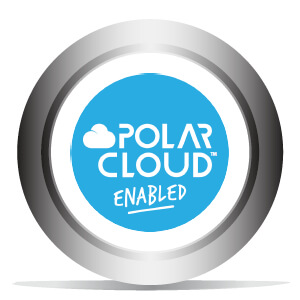 Heated Removable Build Plate
Quick Change Nozzle: Unlike other 3D printers, which require tools and 20-40 minutes of work to replace the nozzle, the Voxel has a quick change nozzle that allows you to change the nozzle in seconds, without the need for tools of any kind.
Heated Removable Build Plate: The removable, flexible build plate makes removing a model a breeze. Simply remove and flex it to dislodge the model. You can easily replace it if it becomes damaged or can swap in a second build plate to start a new print immediately after completion of a project. Additionally, it can be heated to temperatures up to 60°C.
Assisted Levelling: Assisted bed leveling makes the process of setting up the print bed as easy as a single tap to the touch screen interface.
Polar Cloud™ Enabled: The MP Voxel comes Polar Cloud enabled straight out of the box, meaning you can control your 3D printer from anywhere with an internet connection, connect and manage multiple printers at once, queue print jobs, slice models, access unique educational curriculum, and even check in on how your print is doing with the built-in web cam!
---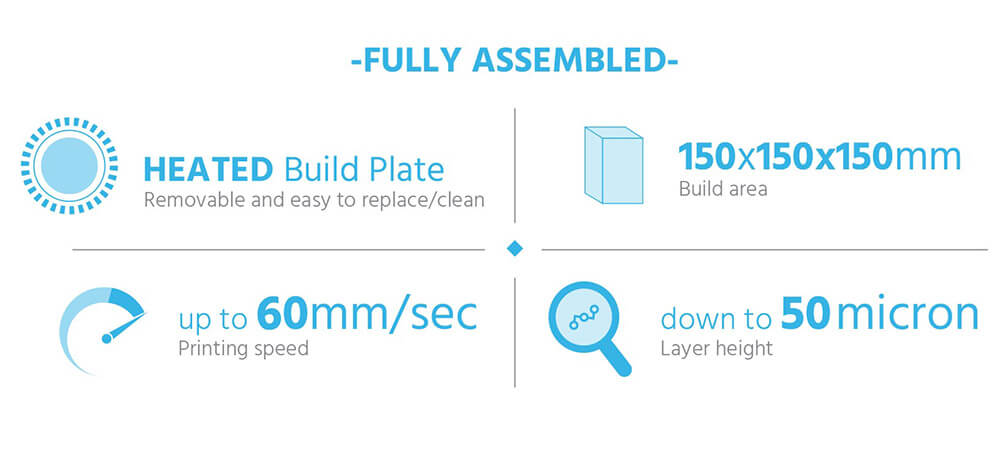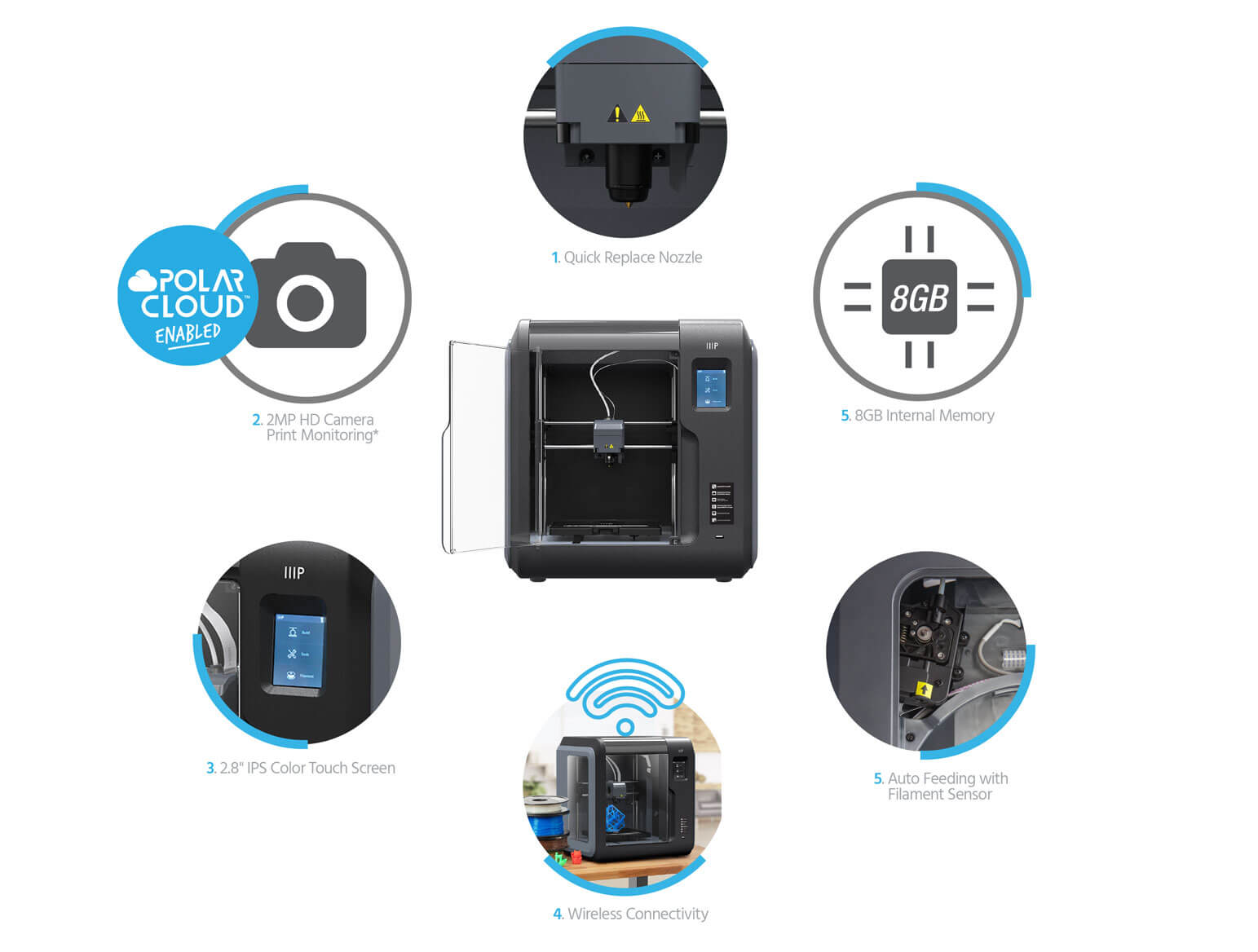 *Print Monitoring only available through select Cloud software
---
What's in the Box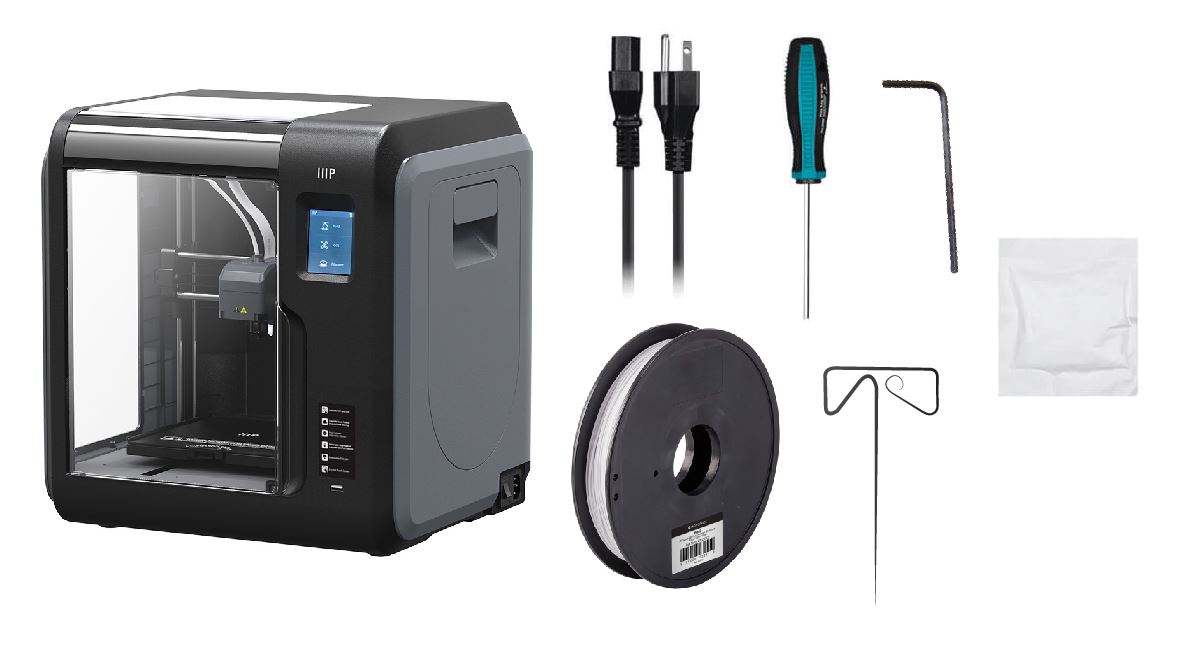 • 1x 3D Printer • 1x Spool Filament • 1x AC Power Cord • 1x Screwdriver • 1x Unclogging Tool • 1x Allen Wrench • 1x Package Grease • 1x Thank You Card • 1x User's Manual
How long will it take for my order to arrive?
After the order has been placed, shipping takes about 3-4 business days.
What do I have to pay for shipping?
Free shipping for orders from £20.
What are the returns policy?
You can return your items to us within 14 days without giving a reason. We expect the items to be in their original condition upon return.
How does the return work?
If you do not like an article, you can return it to us within 14 days of delivery. Please contact us at uksupport@monoprice.com to receive a return label. Please print the return label, stick it on the carefully sealed package and hand it over to your local post office. Please keep the document with the tracking number carefully.