MP-T65RT Tower Home Theater Speakers with Ribbon Tweeter (Pair) by Monoprice

The MP-T65RT offers fantastic audio performance at a reasonable price! These diminutive tower speakers feature a ribbon tweeter that offers an extended, airy, and fast high frequency response, along with two 6.5" woofers in a ported cabinet for enhanced bass response. The compact, aesthetically pleasing cabinet will complement most rooms, without being an imposing presence.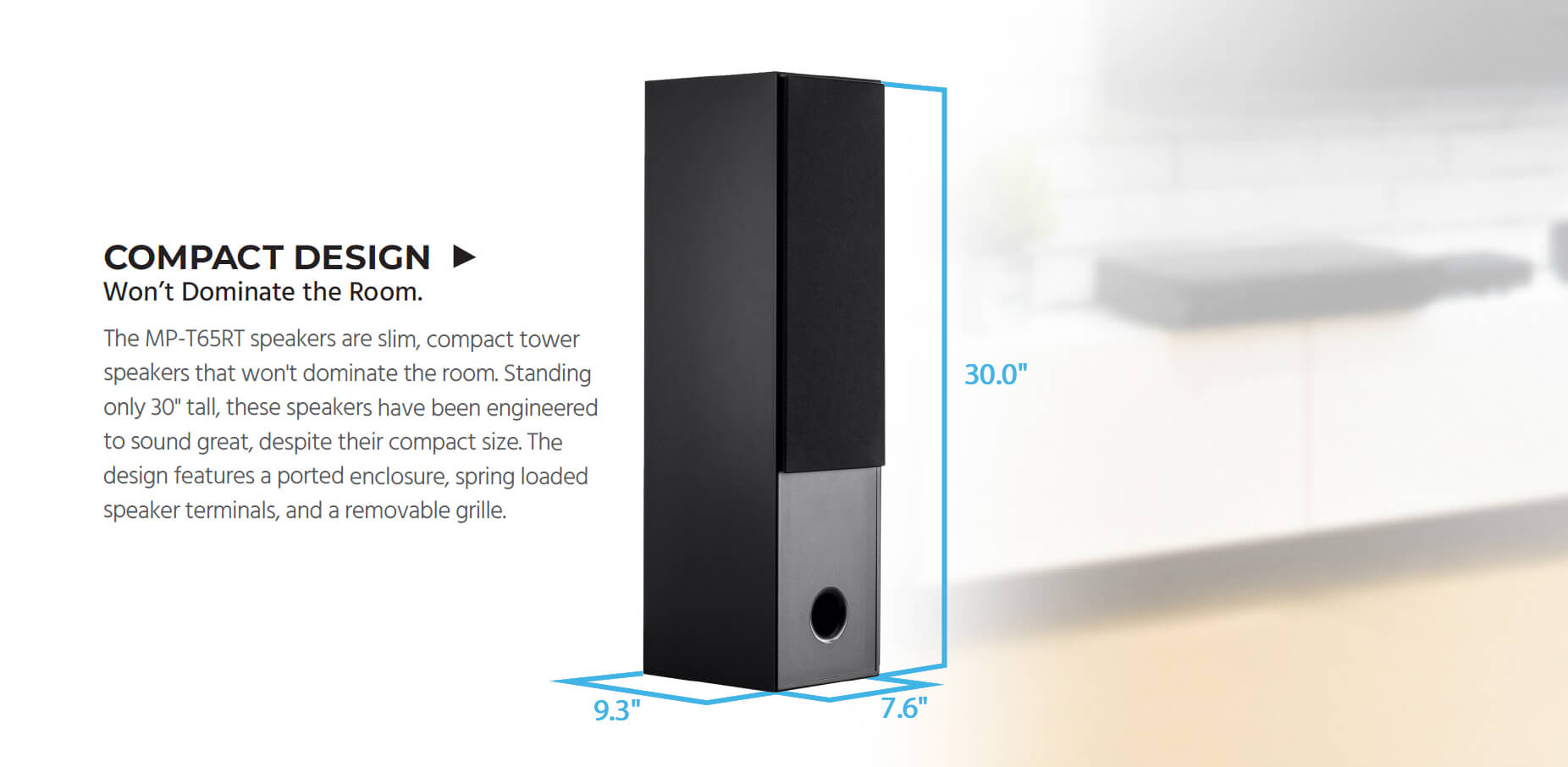 How long will it take for my order to arrive?
After the order has been placed, shipping takes about 3-4 business days.
What do I have to pay for shipping?
Free shipping for orders from £20.
What are the returns policy?
You can return your items to us within 14 days without giving a reason. We expect the items to be in their original condition upon return.
How does the return work?
If you do not like an article, you can return it to us within 14 days of delivery. Please contact us at uksupport@monoprice.com to receive a return label. Please print the return label, stick it on the carefully sealed package and hand it over to your local post office. Please keep the document with the tracking number carefully.