Monofilament Braided Apple MFi Certified Lightning to USB Charge & Sync Cable 1,8 m (6 ft) Black by Monoprice
Monofilament Braided Apple MFi Certified Lightning to USB Charge & Sync Cable 1,8 m (6 ft) Black by Monoprice

The Monoprice Monofilament Braided Lightning® to USB Charge and Sync Cable is a durable and dependable charging solution for your Apple® iOS® device. It is MFi (Made for iPhone®, iPad®, and iPod®) certified, ensuring that it is 100% compatible with your Apple device. The braid is made of PVC plastic, ensuring that it will not fray like ordinary nylon braiding and making it extremely resistant to damage from pets and chairs.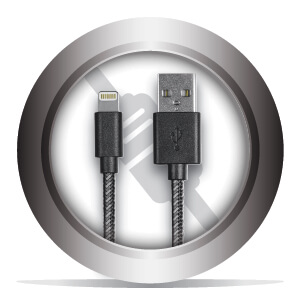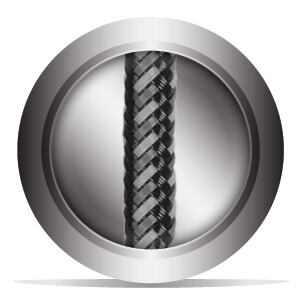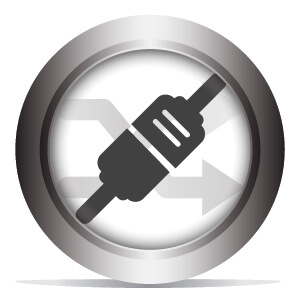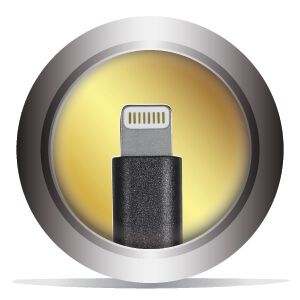 24K Gold-Plated Connectors
Apple® MFi Certified: Apple® MFi Certified means that this cable has been thoroughly tested and is guaranteed to be 100% compatible with your Apple iOS® devices with Lightning® connector.
Braided Monofilament: Our new monofilament braided jacket helps protect the cable from damage, tears, and fraying, providing peace of mind when used around pets and chairs.
Stay Connected: Charge your Apple® iOS® device with a Lightning® cable from any USB power source or sync your music and photos by plugging it into your computer.
24K Gold Plated Connectors: The generous 50µm thick gold plating ensures smooth, corrosion-free connections every time.
---
---

Apple®, iPhone®, iPad®, iPod®, Lightning®, and the "Made for iPhone | iPad | iPod" logo are trademarks of Apple Inc., registered in the U.S. and other countries.
Cisco® and IOS® are registered trademarks or trademarks of Cisco Systems, Inc. and/or its affiliates in the United States and certain other countries.
How long will it take for my order to arrive?
After the order has been placed, shipping takes about 3-4 business days.
As of 12/21/2020, we're experiencing temporary delays due to Brexit and government lockdowns. We cannot predict how long it will take to reopen fulfillment, so we are temporary extending our cancellation period. For more information visit COVID-19 Update.
What do I have to pay for shipping?
Free shipping for orders over £29.
What are the returns policy?
You can return your items to us within 14 days without giving a reason. We expect the items to be in their original condition upon return.
How does the return work?
If you do not like an article, you can return it to us within 14 days of delivery. Please contact us at uksupport@monoprice.com to receive a return label. Please print the return label, stick it on the carefully sealed package and hand it over to your local post office. Please keep the document with the tracking number carefully.