Active High Speed HDMI Cable | 4K@60Hz | HDR | 18Gbps | 24AWG | YCbCr 4:4:4 | CL3 | Black | HOSS
Active High Speed HDMI Cable | 4K@60Hz | HDR | 18Gbps | 24AWG | YCbCr 4:4:4 | CL3 | Black | HOSS
Product SKU:

114469

Category:

Bestsellers Cables - Get 25% OFF with discount code "CABLE25" HDMI Cables - Get 25% OFF with discount code "CABLE25" Home Office
This cable supports HDMI resolutions up to 3840x2160p with a 60Hz refresh rate, the highest resolution listed in the HDMI spec.
The active chipset built into these cables ensures that they can provide the full 18Gbps bandwidth needed to support all High Speed HDMI features.
connector heads are designed with the thinnest TVs in mind
Up to 18Gbps Bandwidth: This cable delivers up to 18Gbps bandwidth, which allows it to support all of the features in the latest HDMI specification.
HDCP 2.2 Compliant

HOSS is the next generation of advanced chipset technology, which powers this cable and enables it to deliver the highest level of performance available. Featuring 18Gbps bandwidth, it is designed to deliver High Dynamic Range (HDR) video at 4K@60Hz, with YCbCr 4:4:4: chroma sampling and support for all features in the latest HDMI® specification. The durable cable jacket is CL3 rated, making it safe for use in the walls of residential buildings, which makes it the ideal cable for integrators, contractors, and installers.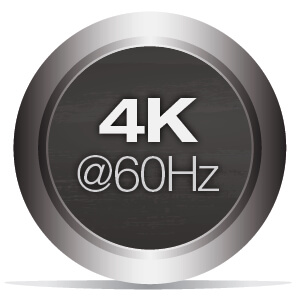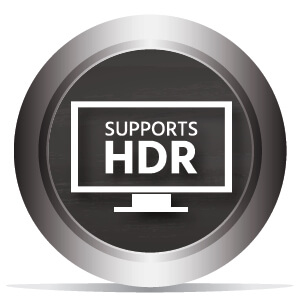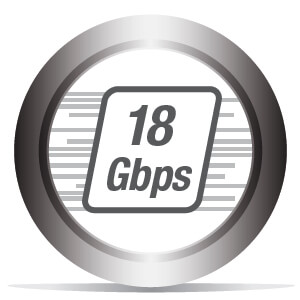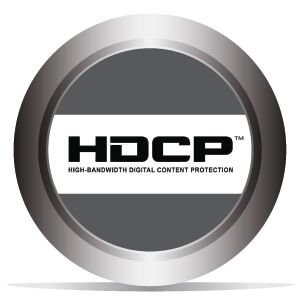 Up to 18Gbps of Bandwidth
Supports 4K@60Hz: This cable supports HDMI® video resolutions up to 4K@60Hz with YCbCr 4:4:4 chroma sampling.
Supports HDR: HDR is an acronym for High Dynamic Range. TVs with HDR show a better, more realistic image with more contrast, brightness, and colors than ever before. HDR significantly expands contrast ratio and color accuracy. Contrast ratio is related to how bright or dark a screen is and color accuracy is how closely the colors on the screen match colors in real life. Bright images seem brighter, with more depth.
Up to 18Gbps Bandwidth: This cable delivers up to 18Gbps bandwidth, which allows it to support all of the features in the latest HDMI® specification.
HDCP 2.2 Compliant: High-bandwidth Digital Content Protection (HDCP™) is a copy prevention technology that's been used on HDMI® connections for over ten years. Compliance with the latest HDCP 2.2 format ensures that the cable will not cause any unwanted dropouts or compatibility issues.
---
Next Generation Technology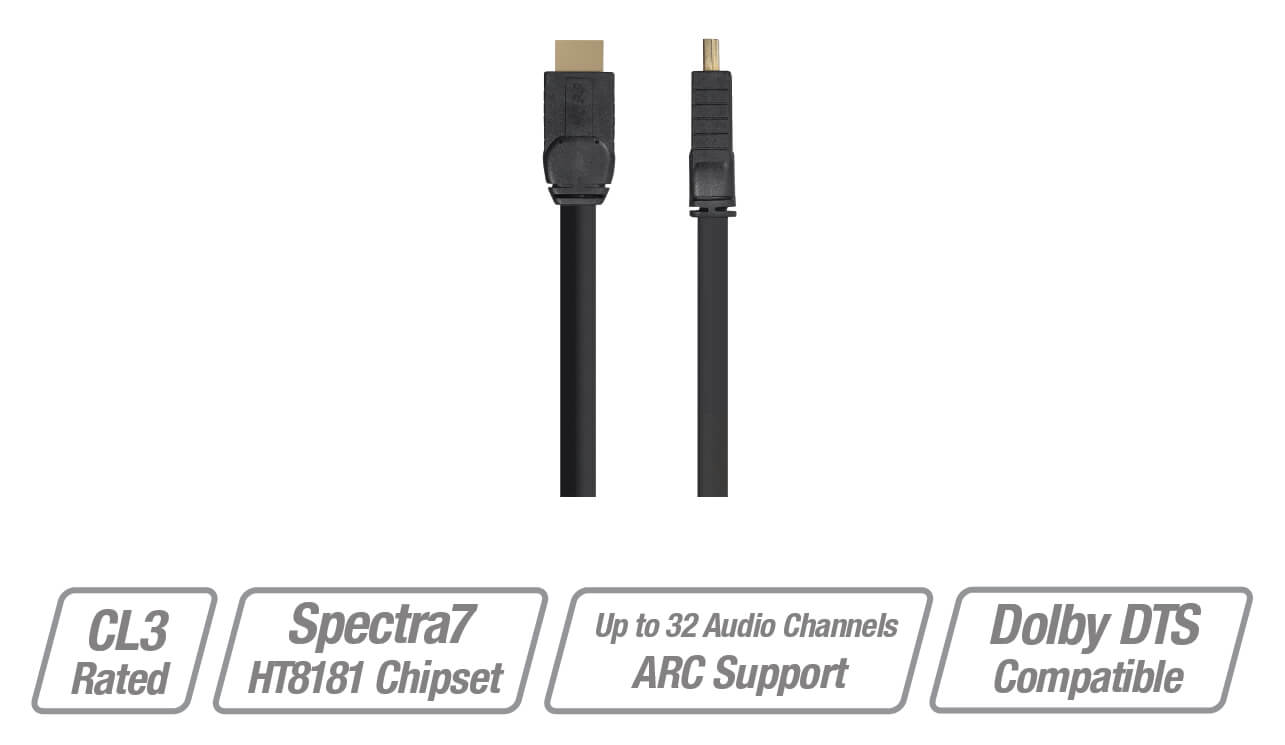 Lengths:
20, 25, 30, 35, 40, and 50 feet
---
Features
Supports High Dynamic Range video, including HDR10 and Dolby Vision™
Supports HDMI resolutions up to 3840x2160p with a 60Hz refresh rate, the highest resolution listed in the HDMI spec.
Delivers up to 18 Gbps data bandwidth
Compliant with HDCP™ 2.2
Connector heads are designed with the thinnest TVs in mind
CL2 fire safety rating
Features Spectra7® (formerly RedMere®) HT8181 Active Chipset Technology
EMI verified for minimal interference with wireless signals
Supports up to 32 audio channels with ARC for an immersive audio experience
Support for wide angle theatrical 21:9 aspect ratio
Deep Color up to 16 bits per channel
Auto equalization
Future proofs 4K Ultra HD environments
Applications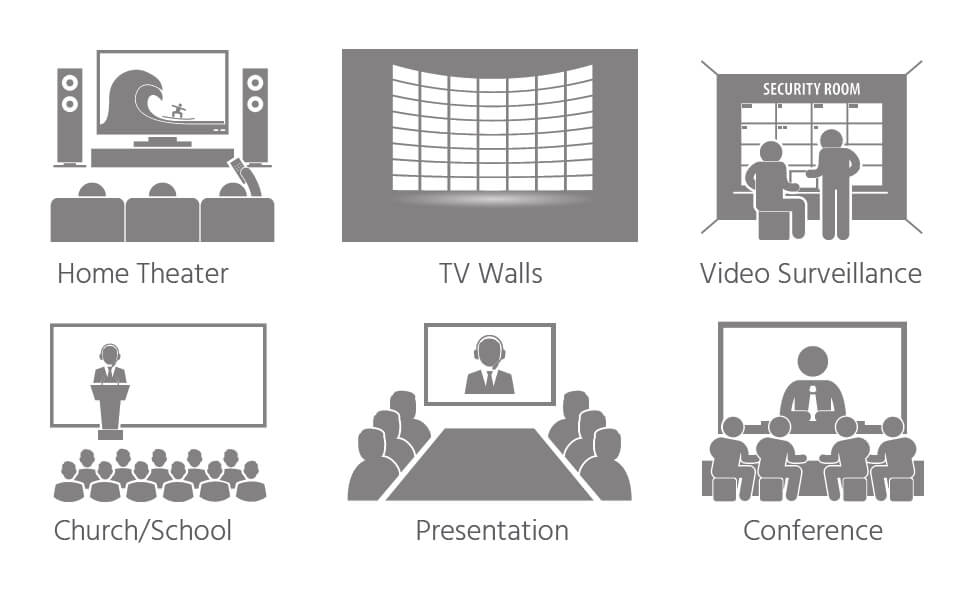 HDMI®, the HDMI Logo, and High-Definition Multimedia Interface are trademarks or registered trademarks of HDMI Licensing LLC in the United States and other countries.
HDCP™ is a trademark of Digital Content Protection LLC.
Dolby® and the double-D symbol are registered trademarks of Dolby Laboratories. Dolby Vision™ is a trademark of Dolby Laboratories.
Spectra7® and RedMere® are registered trademarks of Spectra7 Microsystems Corp.
How long will it take for my order to arrive?
After the order has been placed, shipping takes about 3-4 business days.
What do I have to pay for shipping?
Free shipping for orders over £29.
What are the returns policy?
You can return your items to us for free within 14 days without giving a reason. We expect the items to be in their original condition upon return.
How does the return work?
If you do not like an article, you can return it to us within 14 days of delivery. Please contact us at uksupport@monoprice.com to receive a free return label. Please print the return label, stick it on the carefully sealed package and hand it over to your local post office. Please keep the document with the tracking number carefully.