Height Adjustable Sit Stand Riser Table Desk Frame - Black With Manual Crank, Compatible With Desktops From 99 cm Up To 160 cm Wide - Workstream Collection by Monoprice
Height Adjustable Sit Stand Riser Table Desk Frame - Black With Manual Crank, Compatible With Desktops From 99 cm Up To 160 cm Wide - Workstream Collection by Monoprice

Boost your productivity with increased workplace comfort and improved health with this sleek, modern sit-stand desk. Raised and lowered using a smooth crank system, this height adjustable desk frame lets you work from a seating position and change to a standing position whenever you want. The extended height means that even very tall people can find a perfect sitting or standing position, and unlike the competition, our desk frame is designed to support desktops ranging from 43" all the way up to 87" in width, to fit into any space and accommodate truly huge desktops.
Sit or Stand Height Adjustable
Crank adjustable from 29.5" to 47.2" high for seated or standing position.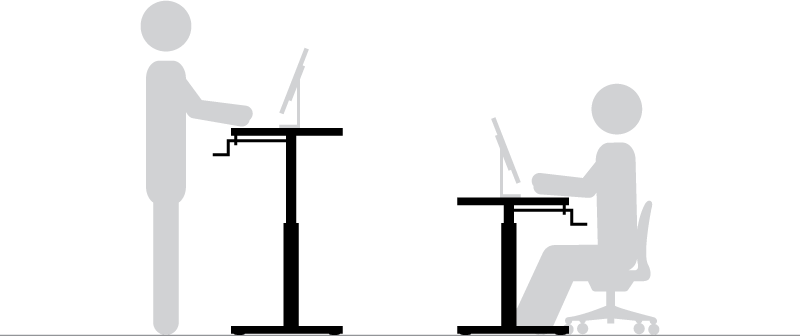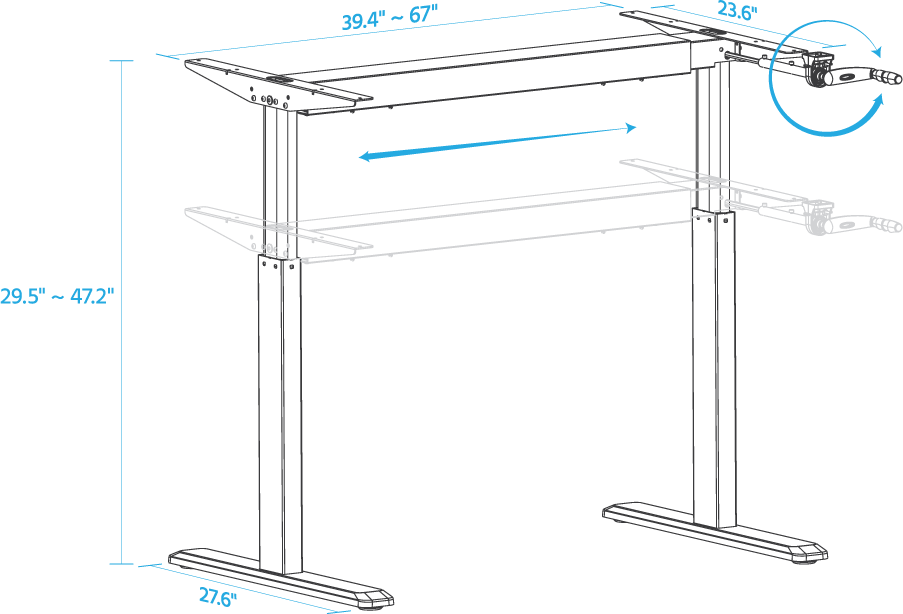 Pick Your Own Desktop
Accommodates desktops from 43" - 87" wide. Stylish, economical desktops are easy to find online, at ready-to-assemble furniture and home improvement stores.

Support Files:
WORKSTREAM™ and the WORKSTREAM logo are trademarks of Monoprice Inc.
How long will it take for my order to arrive?
After the order has been placed, shipping takes about 3-4 business days.
As of 12/21/2020, we're experiencing temporary delays due to Brexit and government lockdowns. We cannot predict how long it will take to reopen fulfillment, so we are temporary extending our cancellation period. For more information visit COVID-19 Update.
What do I have to pay for shipping?
Free shipping for orders over £29.
What are the returns policy?
You can return your items to us within 14 days without giving a reason. We expect the items to be in their original condition upon return.
How does the return work?
If you do not like an article, you can return it to us within 14 days of delivery. Please contact us at uksupport@monoprice.com to receive a return label. Please print the return label, stick it on the carefully sealed package and hand it over to your local post office. Please keep the document with the tracking number carefully.