Essential Dual Monitor Articulating Arm Desk Mount | 180° Swivel, 360° Rotation by Monoprice
Essential Dual Monitor Articulating Arm Desk Mount | 180° Swivel, 360° Rotation by Monoprice

The Essential Dual Monitor Adjustable Arm Desk Mount is designed to mount a two 13" ~ 27" displays weighing up to 17.6 lbs. each above your desk. The elevated display position not only adds space to your desk, but also improves your posture by allowing you to look straight ahead instead of downward. It also creates a neat and clean professional appearance, which improves the look of any home or office environment. The mount can be swiveled 180°, tilted 35° downward or 90° upward, and rotated 360° for quick and easy swapping between landscape and portrait orientations.
---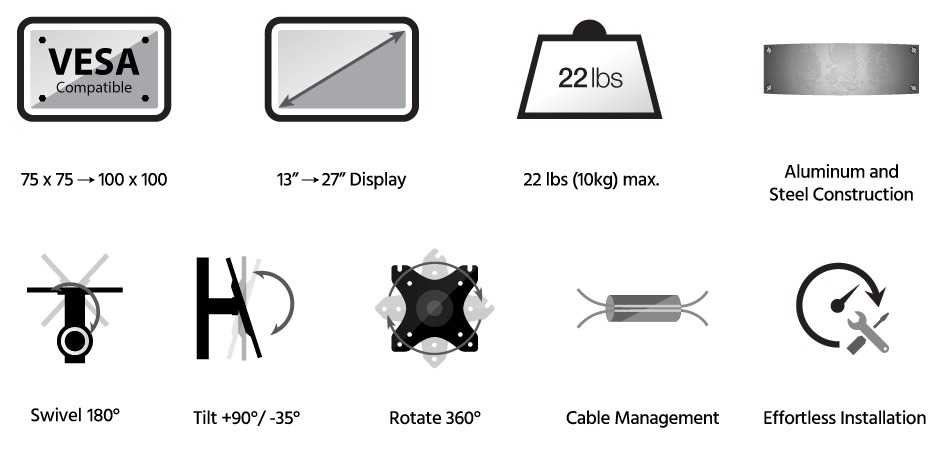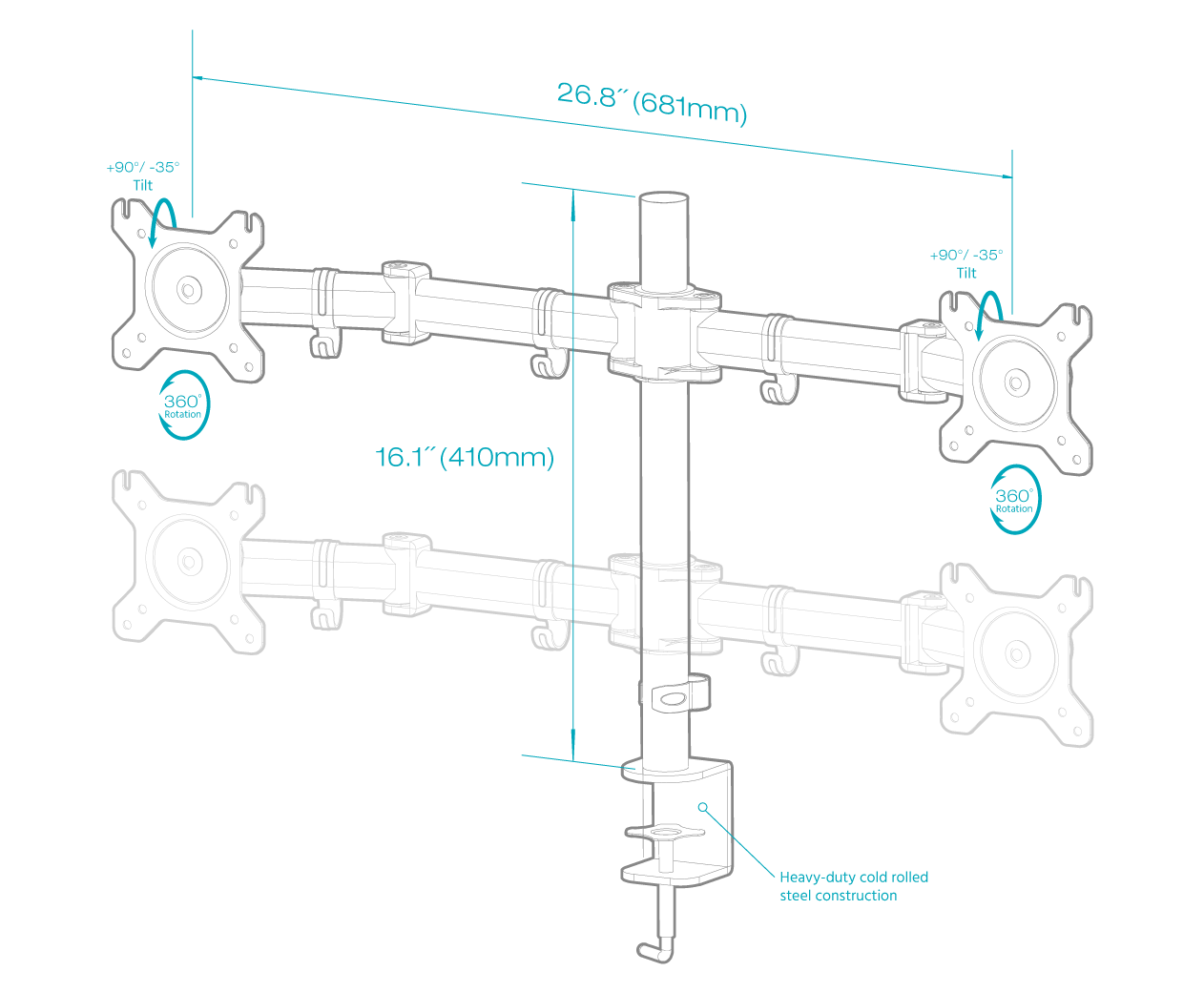 How long will it take for my order to arrive?
After the order has been placed, shipping takes about 3-4 business days.
What do I have to pay for shipping?
Free shipping for orders from £20.
What are the returns policy?
You can return your items to us within 14 days without giving a reason. We expect the items to be in their original condition upon return.
How does the return work?
If you do not like an article, you can return it to us within 14 days of delivery. Please contact us at uksupport@monoprice.com to receive a return label. Please print the return label, stick it on the carefully sealed package and hand it over to your local post office. Please keep the document with the tracking number carefully.