Monolith by Monoprice Amplifier/Component Stand XL, Black
Monolith by Monoprice Amplifier/Component Stand XL, Black

The Monolith™ Amplifier/Component Stand XL is a single shelf AV stand for your home theater or entertainment system. Its satin finished shelf is large in size, sturdy, and durable, while its open air design allows for maximum airflow and easy access to connections. Sturdy, tubular steel pillars provide incredible strength and rigidity to support even the heaviest of components. An additional support bar can be utilized for extra rigidity. The Monolith Amplifier Stand XL is the perfect way to organize and display your Monolith amplifier or other audio/video components.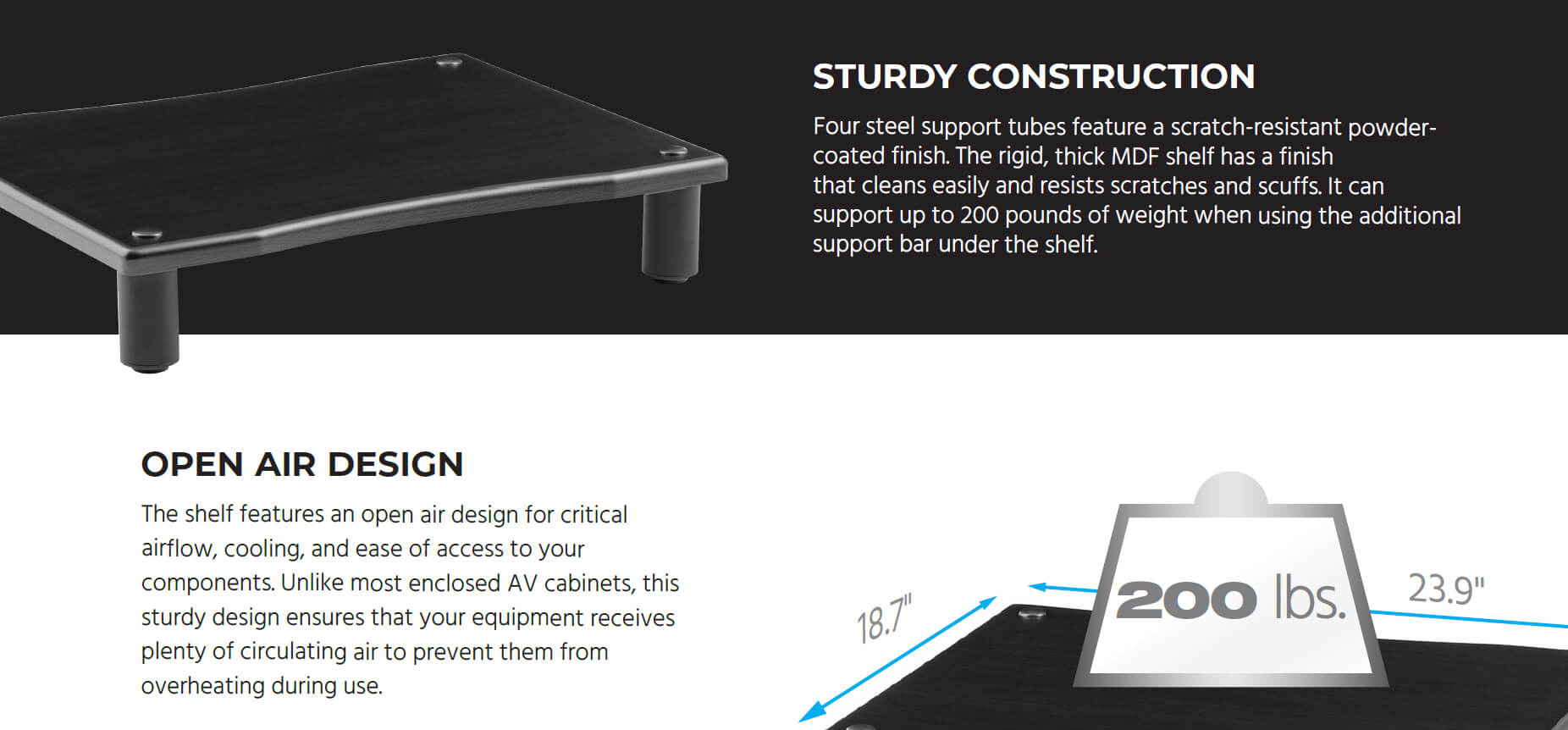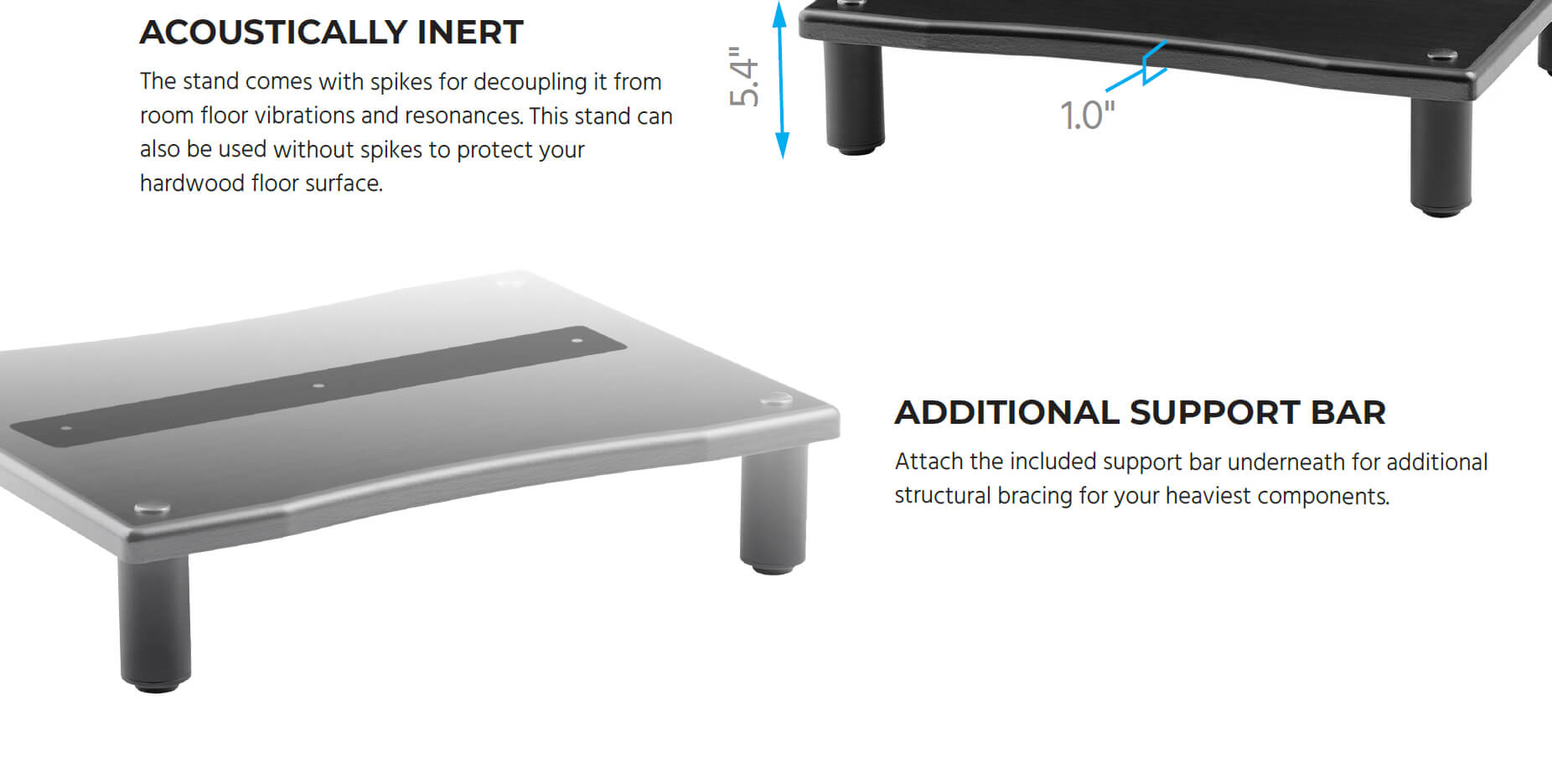 Monoprice™, Monolith™, the Monolith logo, and all Monoprice logos are trademarks of Monoprice Inc.
How long will it take for my order to arrive?
After the order has been placed, shipping takes about 3-4 business days.
As of 12/21/2020, we're experiencing temporary delays due to Brexit and government lockdowns. We cannot predict how long it will take to reopen fulfillment, so we are temporary extending our cancellation period. For more information visit COVID-19 Update.
What do I have to pay for shipping?
Free shipping for orders over £29.
What are the returns policy?
You can return your items to us within 14 days without giving a reason. We expect the items to be in their original condition upon return.
How does the return work?
If you do not like an article, you can return it to us within 14 days of delivery. Please contact us at uksupport@monoprice.com to receive a return label. Please print the return label, stick it on the carefully sealed package and hand it over to your local post office. Please keep the document with the tracking number carefully.