Large 59 cm (23.5 Inch) Microphone Isolation Shield w/ Metal Frame and Acoustic Absorption Foam | Stage Right
Large 59 cm (23.5 Inch) Microphone Isolation Shield w/ Metal Frame and Acoustic Absorption Foam | Stage Right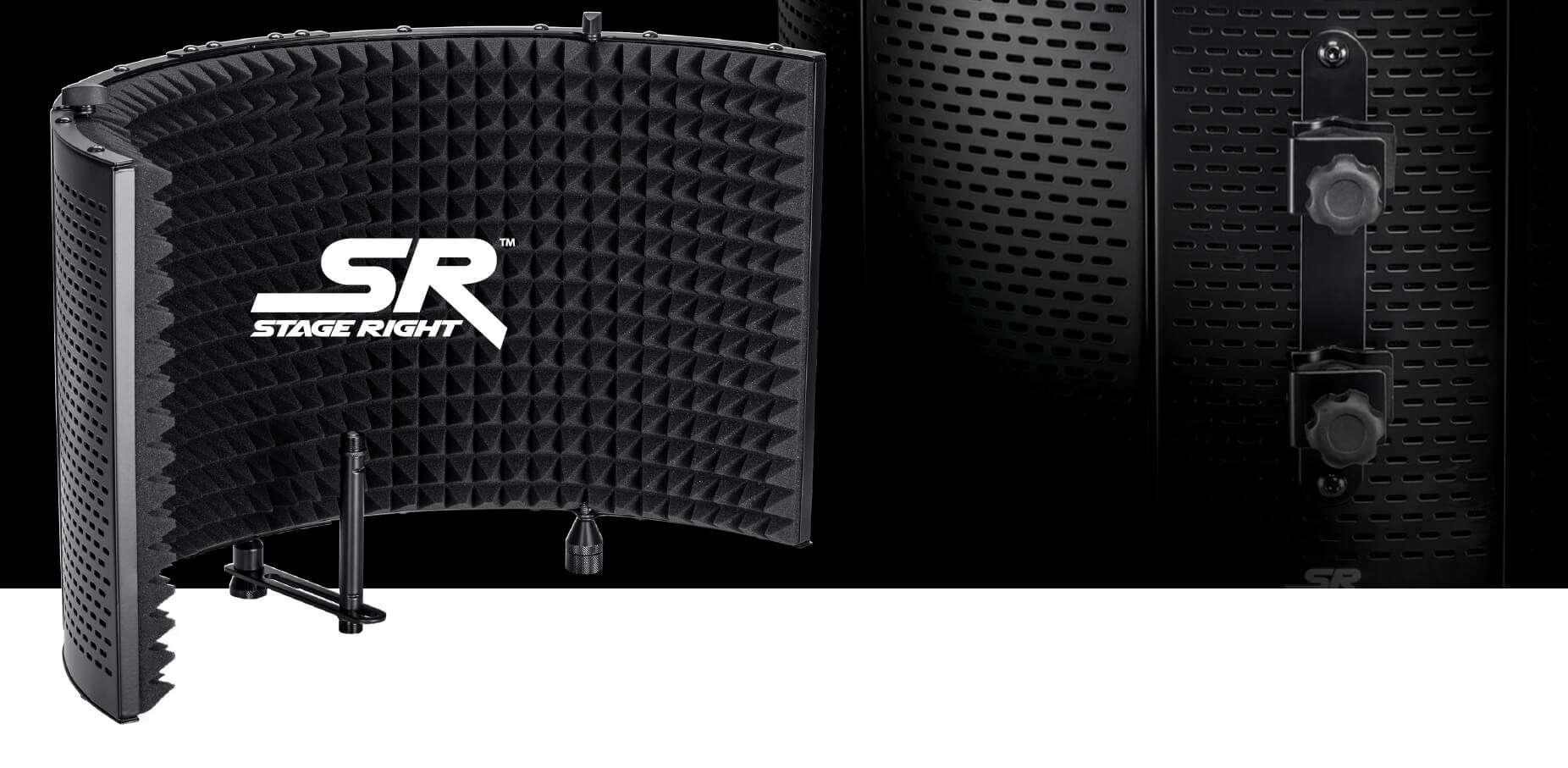 Stage Right™ by Monoprice™
MICROPHONE ISOLATION SHIELD
Easily Eliminate Noise and Improve the Sound of Your Recordings
---
When recording vocal tracks or podcasts, ambient and reflected sounds can be a problem, especially when tracking outside of a studio or in rooms not acoustically treated. Block outside noise from entering your vocal tracks and effortlessly improve the quality of your recordings or podcast by using the Stage Right™ by Monoprice™ Microphone Isolation Shield.
Stable Frame and Foldable
Noise Cancellation
Metal Shield
Complete Set for Sound Recording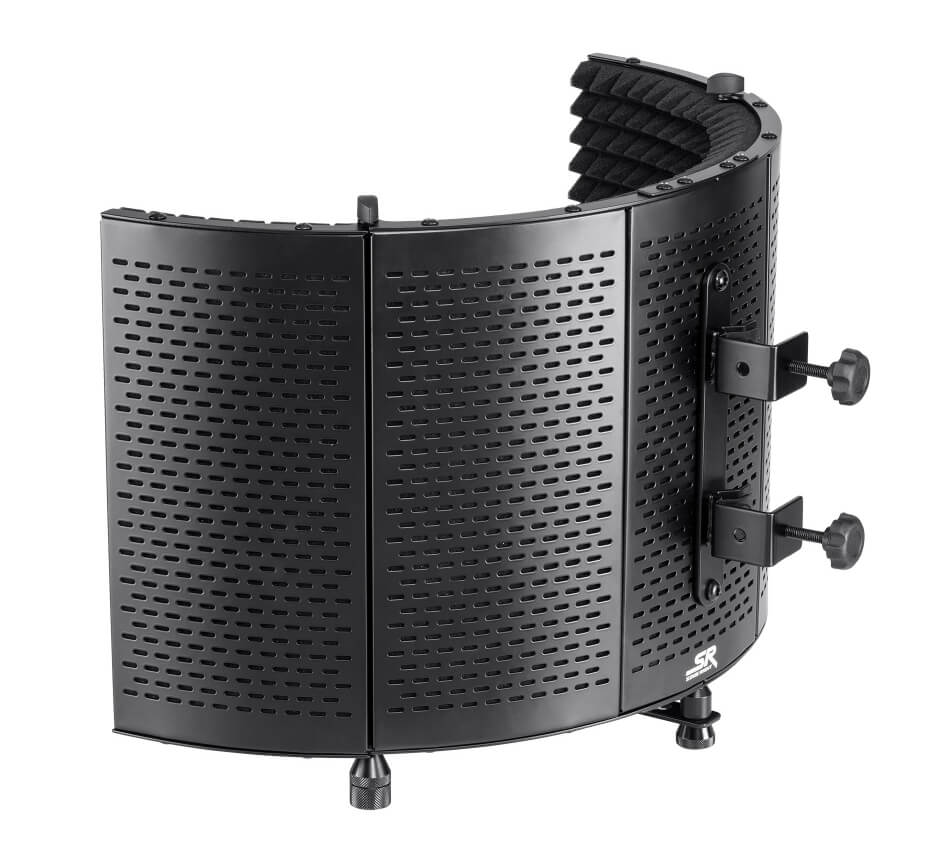 PROFESSIONAL BUILD
The Stage Right™ Microphone Isolation Shield features an acoustic foam front and a vented metal back plate, which provides a stable frame that prevents reflections within the arc of the shield. It uses a dual clamp mounting bracket, which attaches to microphone booms or stands up to 1 1/4" in diameter. The shield's two outer panels can be folded inward for storage or for creating a tighter acoustic isolation chamber.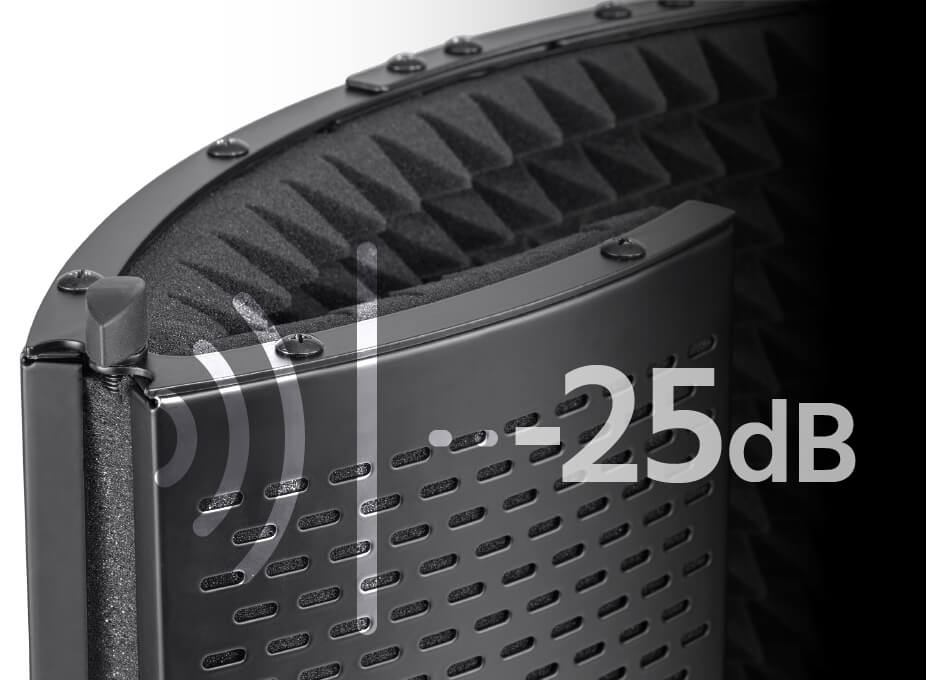 25dB OF NOISE REDUCTION
With it's layer of acoustic foam, the Stage Right™ Microphone Isolation Shield reduces outside noise by 25dB, equivalent to a 17x difference in volume! By comparison, a normal conversation is roughly 55dB. The shield can easily reduce that volume down to 30dB, which is equivalent to a whisper. The Stage Right Microphone Isolation Shield does the same thing with any unwanted noise, keeping your vocal tracks cleaner and clearer by orders of magnitude.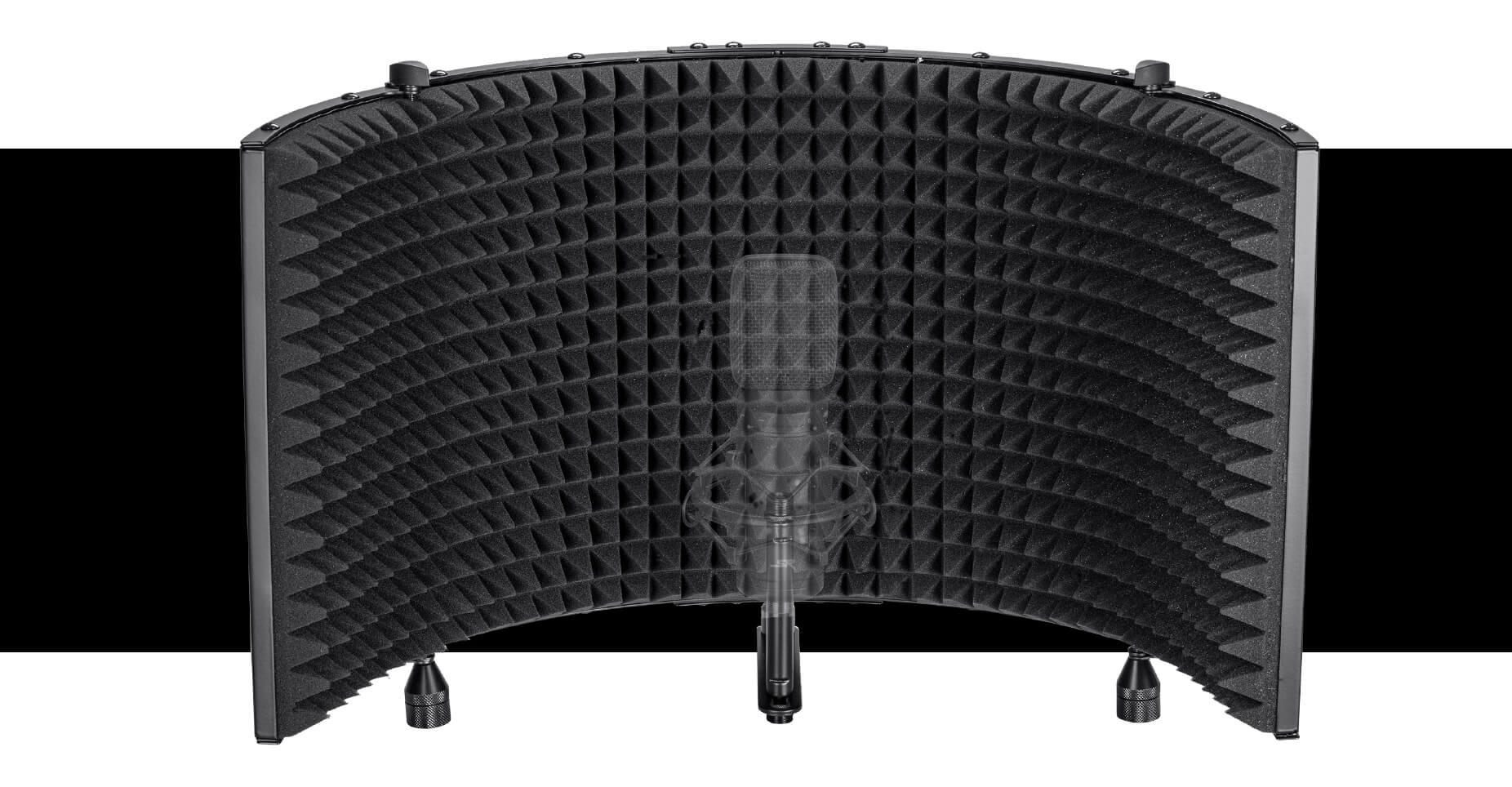 LARGE, FULL METAL FRAME
Unlike similar products made of plastic, the Stage Right™ Microphone Isolation Shield is not only made of metal, but is a full 23.5" wide when fully opened. Not only does this give it more stability, but it allows for adjustment of the arch, with the ability to open or close it as much as desired. Additional acoustic treatment is possible using the shield's crossbar to position the microphone closer to or further from the shield.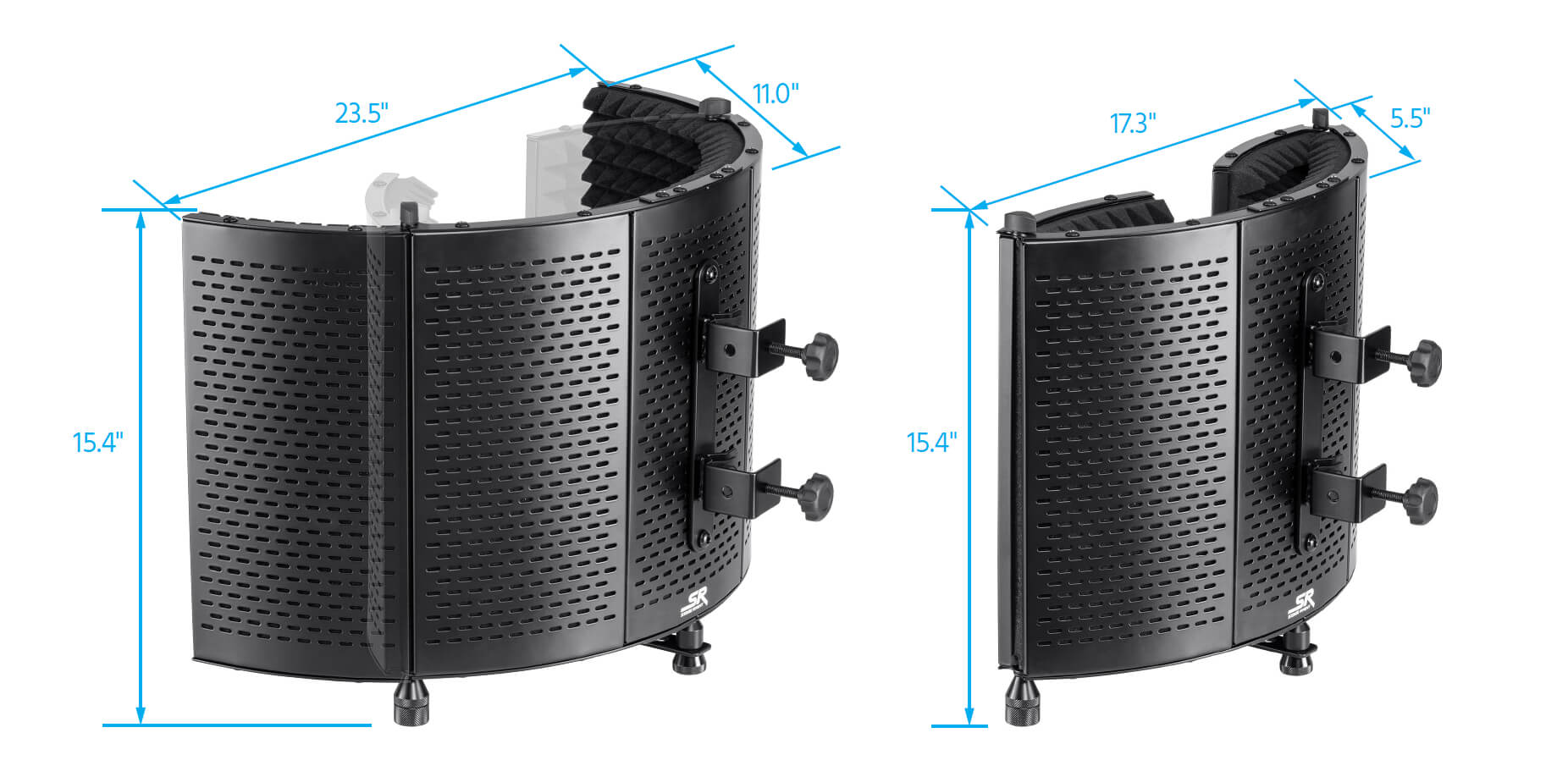 A COMPLETE SET READY FOR YOUR SOUND RECORDING
The Stage Right™ Microphone Isolation Shield comes with a standard 3/8" microphone threaded mount and includes a 3/8" to 5/8" thread adapter, as well. It can be used in a normal upright orientation or it can be inverted, so that the microphone hangs down inside the chamber. All assembly and mounting hardware is included.
Monoprice™, Stage Right™, the Stage Right logo, and all Monoprice logos are trademarks of Monoprice Inc.

How long will it take for my order to arrive?
After the order has been placed, shipping takes about 3-4 business days.
What do I have to pay for shipping?
Free shipping for orders over £29.
What are the returns policy?
You can return your items to us for free within 14 days without giving a reason. We expect the items to be in their original condition upon return.
How does the return work?
If you do not like an article, you can return it to us within 14 days of delivery. Please contact us at uksupport@monoprice.com to receive a free return label. Please print the return label, stick it on the carefully sealed package and hand it over to your local post office. Please keep the document with the tracking number carefully.