FORM iPhone XS Glass Screen Protector - Case Friendly Includes Applicator 2 Pack by Monoprice
FORM™ Screen Protectors are made using 0.33mm high-grade, tempered Japanese Asahi glass designed to protect against scratches and dissipate shock upon impact. Replace a shattered screen protector instead of a shattered phone screen. The optically clear glass is precision engineered to cover the glass of your phone's screen, while ensuring full functionality of the cameras and sensors. The high level of precision ensures that this screen protector is compatible with most phone cases.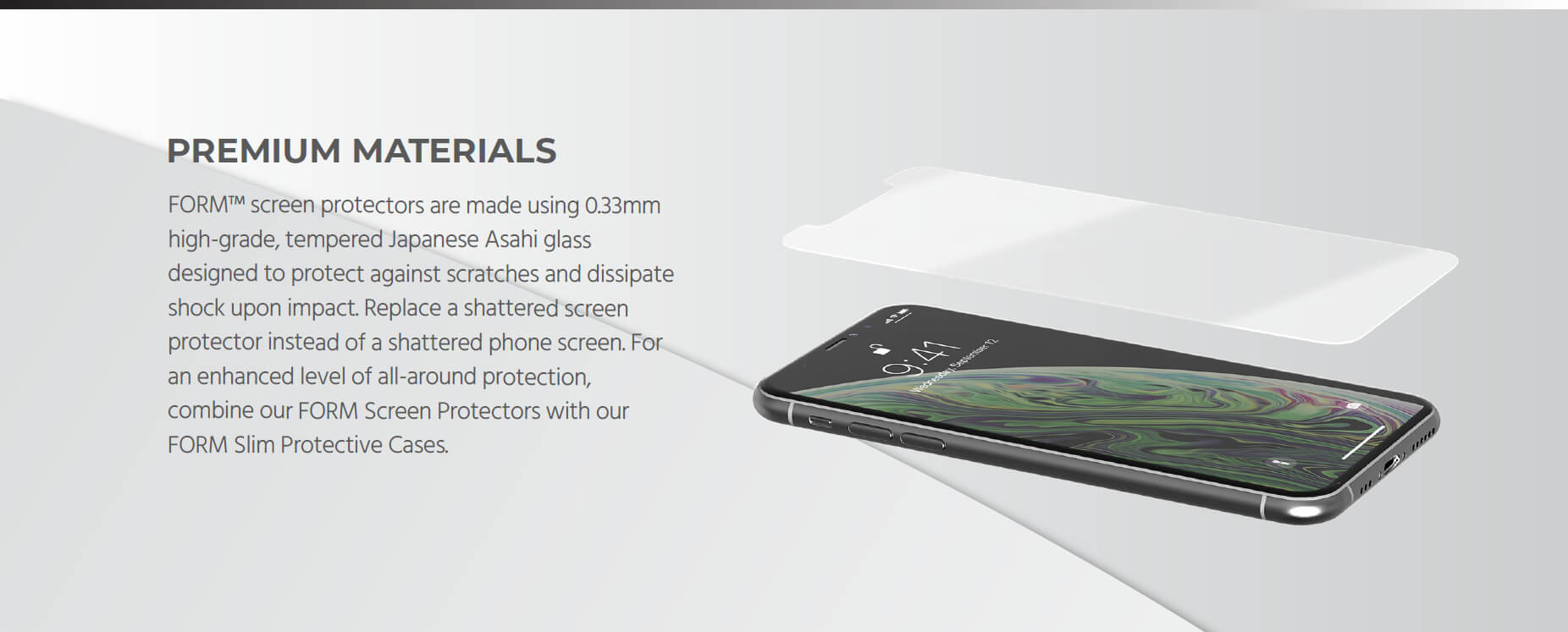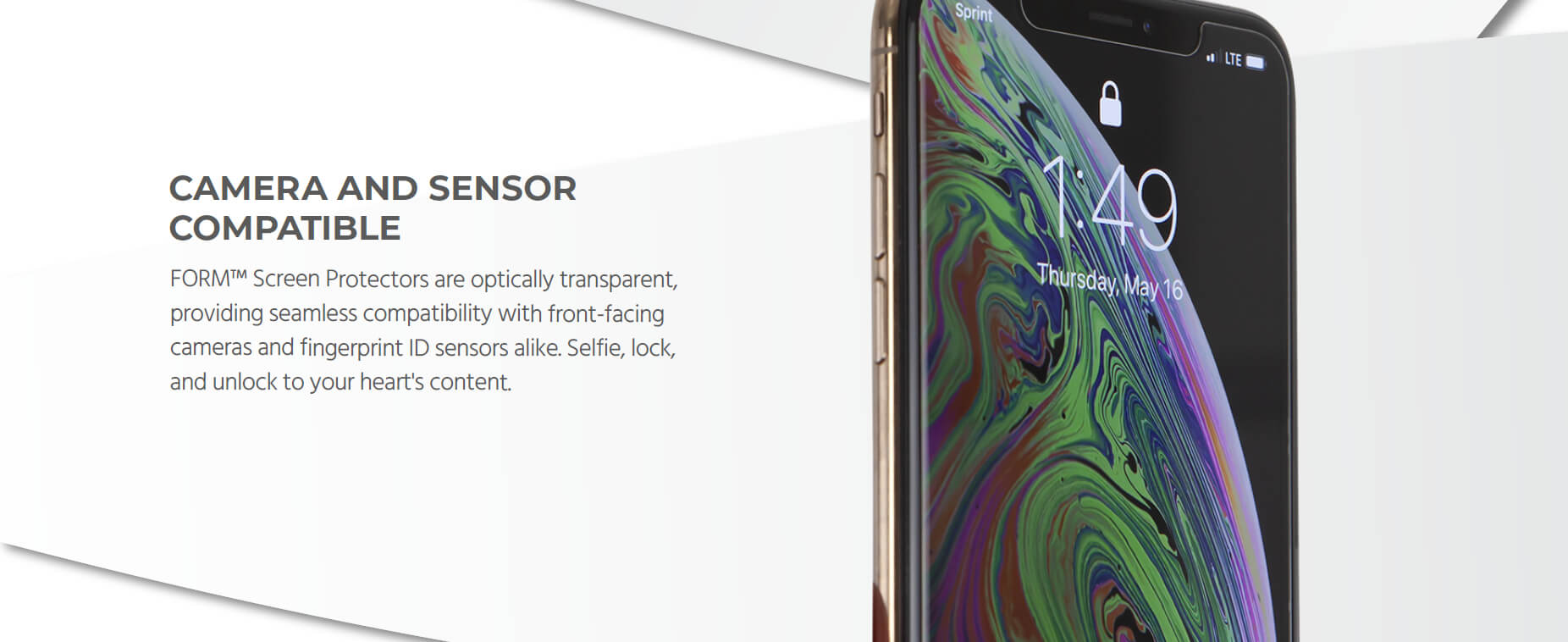 FORM™ and the FORM logo are trademarks of Monoprice Inc.
iPhone® is a trademark of Apple Inc., registered in the U.S. and other countries.
How long will it take for my order to arrive?
After the order has been placed, shipping takes about 3-4 business days. 
                      What do I have to pay for shipping?
The shipping is free.
What are the returns policy?
You can return your items to us within 14 days without giving a reason. We expect the items to be in their original condition upon return.
How does the return work?
If you do not like an article, you can return it to us within 14 days of delivery. Please contact us at uksupport@monoprice.com to receive a return label. Please print the return label, stick it on the carefully sealed package and hand it over to your local post office. Please keep the document with the tracking number carefully.