Monoprice MP-65RT 6.5in and Ribbon Tweeter 2-Way Bookshelf Speakers (Pair), Black
Monoprice MP-65RT 6.5in and Ribbon Tweeter 2-Way Bookshelf Speakers (Pair), Black

Who knew speakers could sound so good at such a low price? Enjoy crisp, clear sound while listening to your favorite music or watching the latest movie. Featuring a 6.5" (16.5 cm) woofer and diminutive size, these versatile bookshelf speakers are a great addition to any sound system.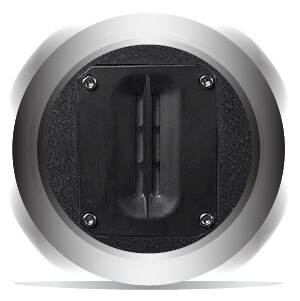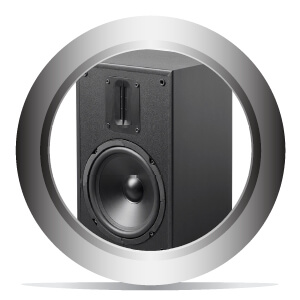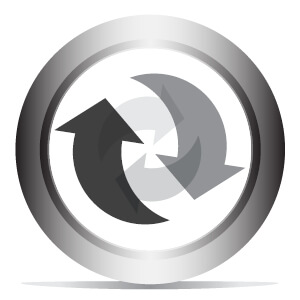 Ribbon Tweeter: Ribbon tweeters are able to produce an extended frequency response with much lower distortion than traditional designs. With this tweeter design you get exceptional high frequency response, lower distortion, and greater clarity.
Style: While Monoprice believes in function over form, there is nothing wrong with having speakers that look good, too. The simple yet elegant appearance of the brushed black finish is complemented by the black woofer cone and tweeter dome. A removable black cloth speaker grill is included.
Versatile: These speakers sound big enough to be used as the main left/right speakers, yet are small enough to be used as satellite speakers in a 5.1 channel or more speaker system. Perfect for the office, bedroom, or mid-sized living rooms, they feature spring clip speaker terminals for easy set up and installation.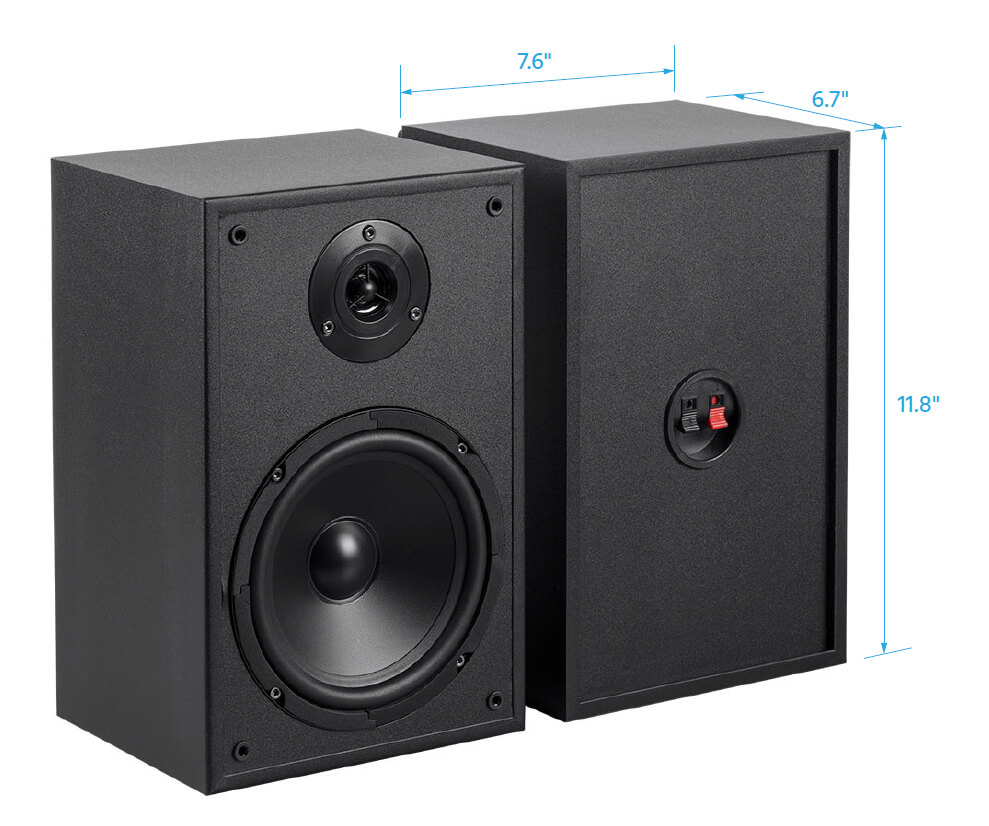 Ribbon tweeter
6.5" (16.5 cm) Polypropylene cone woofer
30 watts RMS, 60 watts maximum
6 ohms impedance
60Hz ~ 20kHz frequency response
Monoprice™ and all Monoprice logos are trademarks of Monoprice Inc.
How long will it take for my order to arrive?
After the order has been placed, shipping takes about 3-4 business days.
As of 12/21/2020, we're experiencing temporary delays due to Brexit and government lockdowns. We cannot predict how long it will take to reopen fulfillment, so we are temporary extending our cancellation period. For more information visit COVID-19 Update.
What do I have to pay for shipping?
Free shipping for orders over £29.
What are the returns policy?
You can return your items to us within 14 days without giving a reason. We expect the items to be in their original condition upon return.
How does the return work?
If you do not like an article, you can return it to us within 14 days of delivery. Please contact us at uksupport@monoprice.com to receive a return label. Please print the return label, stick it on the carefully sealed package and hand it over to your local post office. Please keep the document with the tracking number carefully.